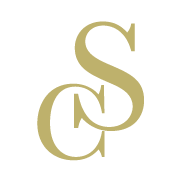 –
I BELIEVE IN HUMAN FEELINGS.
A WEDDING PHOTOGRAPHER, A PART OF YOUR STORY.
HI! I'M STEFANO CASATI
I am a photographer and videographer based in the amazing city of Florence, surrounded by the beauty of Tuscan hills.
I am very lucky because I have made my passion become my job, and I would be honored to be the caretaker of your most precious memories.
READ MORE
REAL WEDDING PHOTOGRAPHY
Have a look at the real wedding page, you'll see how beautiful is to get married in Italy
SEE MORE
WEDDING FILM
I do love films! Sound and movements are able to bring images to life.
The sound of birds or the wind through the trees… a tender caress, every detail is important, every moment or gesture holds a piece of your story.
I am a visual storyteller and your story could a be a great one to tell…
SEE MORE
GET IN TOUCH
Hey! If you read this you have probably liked my photos and films.
So let me know something about you and your story…
info (at) stefanocasati.it
error:
Content is protected by copyright